Explore Indiana, the Hoosier State
Hello,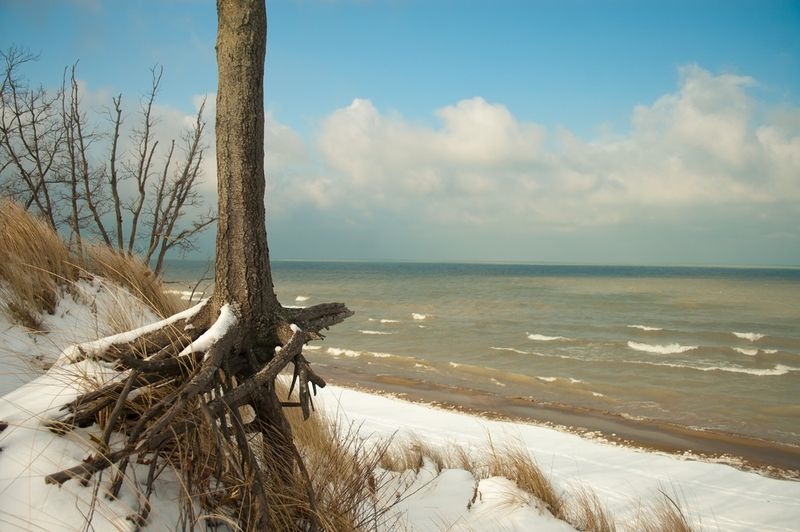 Thanks so much for visiting us online. Sofia and I had so much fun in Indiana. In your travel journal we already told you about our adventures on the racetrack, in the circus and in Wolf Park. We then headed to Indiana's Lake Michigan coast. Find the lake on the back cover of the map in your journal!
Lake Michigan's shoreline has many large sand dunes. Sofia and I traveled to see Mount Baldy, which is the tallest "living" sand dune at the Indiana Dunes National Lakeshore. When this dune moves, it can take everything in its way, including trees. It moves about 4 feet each year!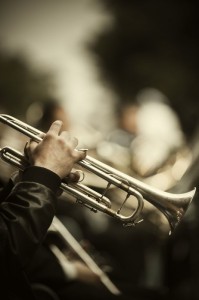 As we were admiring Mount Baldy from a distance, we heard music in the air. We were curious and followed the melody up the beach and saw a lady facing the water playing a trumpet. This was how we met Charlotte. Charlotte had bright red hair and big blue eyes that crinkled in the corners when she laughed.
"Why are you playing here?" I asked. Charlotte smiled and told us she was practicing for the Indy Jazz Fest, an annual jazz festival in Indianapolis. She told us that she liked playing by the water because it was relaxing.
"You should come see my band play," Charlotte said. "We use trumpets, horns and violins. People love to dance to our music!"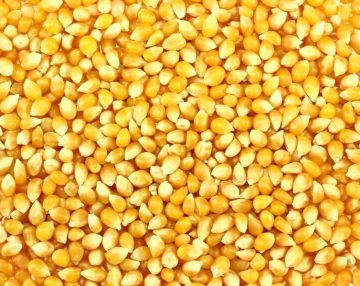 We followed Charlotte back to Indianapolis and spent an amazing day at the festival. Charlotte's band "All That Jazz" was fun and energetic. We thought it was the best! When the day was over, Charlotte invited us for dessert at her house. Charlotte lived with her sister Rose in an old farmhouse surrounded by cornfields.
"Indiana is one of the top producers of popcorn in America," said Charlotte. "That means that in an average year almost half of all the crops you see in Indiana are corn crops."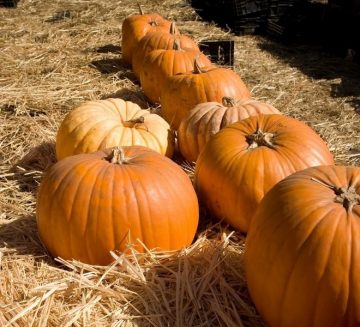 Waiting for dessert, we found a pumpkin patch maze in Charlotte's backyard. Of course, we had to take on the challenge. While we navigated our way through the maze of pumpkins, Charlotte and her sister prepared a delicious sugar cream pie for us. Learn more about this pie by scrolling down to favorites.
We loved Indiana and are now on a mission to spread the word that there is more to this state than corn. Scroll down to see photos and an activity to keep the Indiana adventure going.
Your friends,
Sam and Sofia
---
Sam's Favorites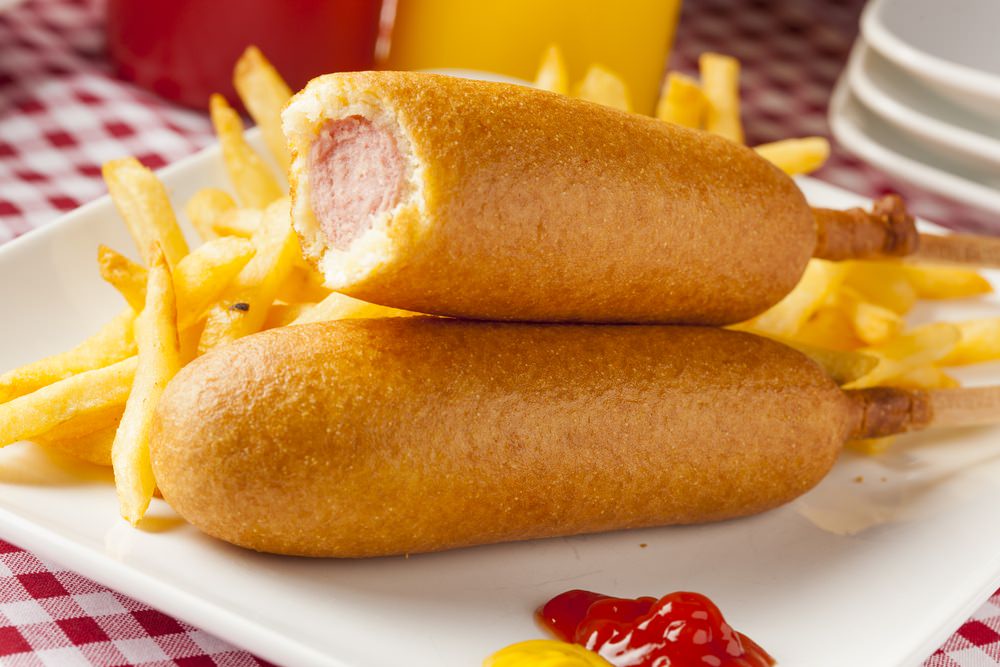 Food: Corn Dog
Corn dogs are popular in Indiana, and there were plenty to eat at the Indy Jazz Fest and the Indy 500. A corn dog is a regular hot dog that you dip in a cornbread batter and deep-fry. It's a Hoosier favorite!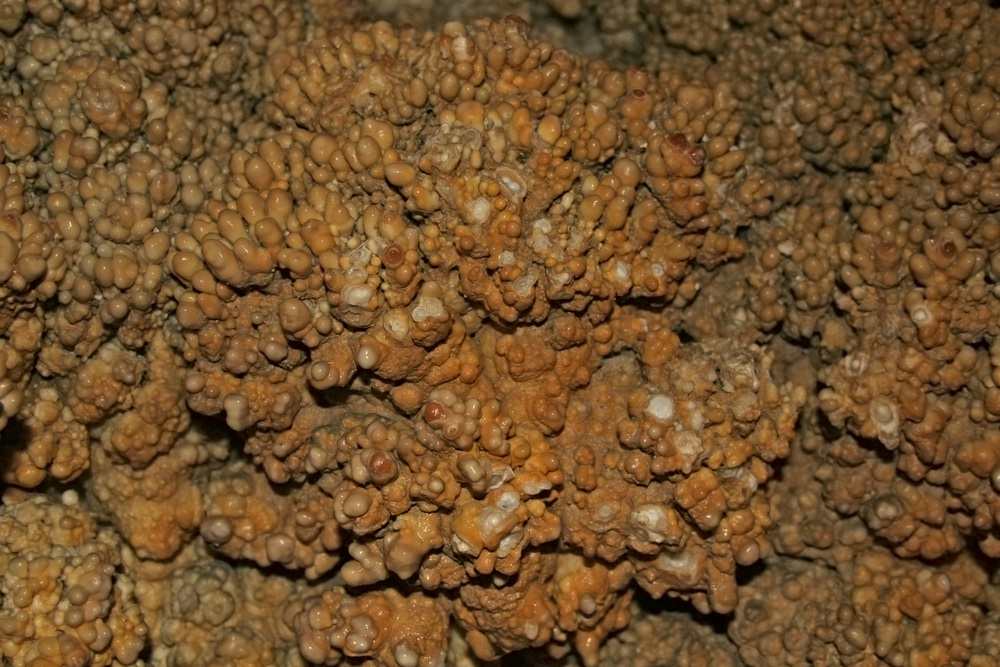 Cave Formation: Cave Popcorn
We saw many cool cave formations at Marengo Cave in the town of Marengo. This type of cave formation is called "cave popcorn" because the bumpy shapes on the cave walls look like popcorn.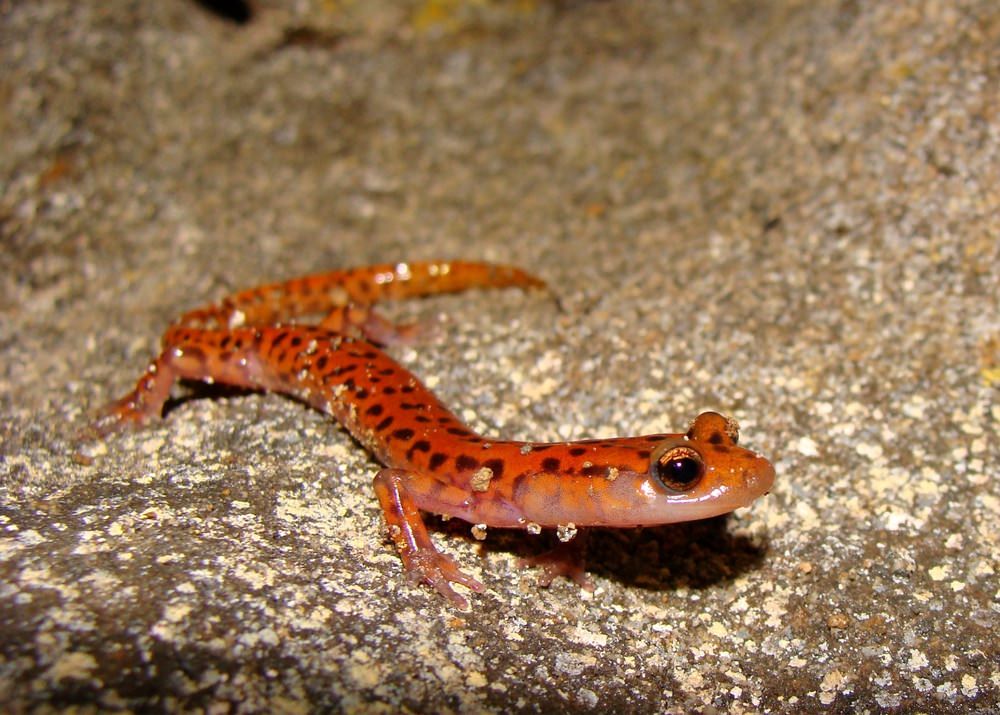 Animal: Cave Salamander
We spotted many cave salamanders in springs, limestone creeks, and caves. Under 6 inches in length, they feed on insects. Certain types of cave salamanders are blind – just like the Northern cavefish, we saw in Bluespring Caverns.
Sofia's Favorites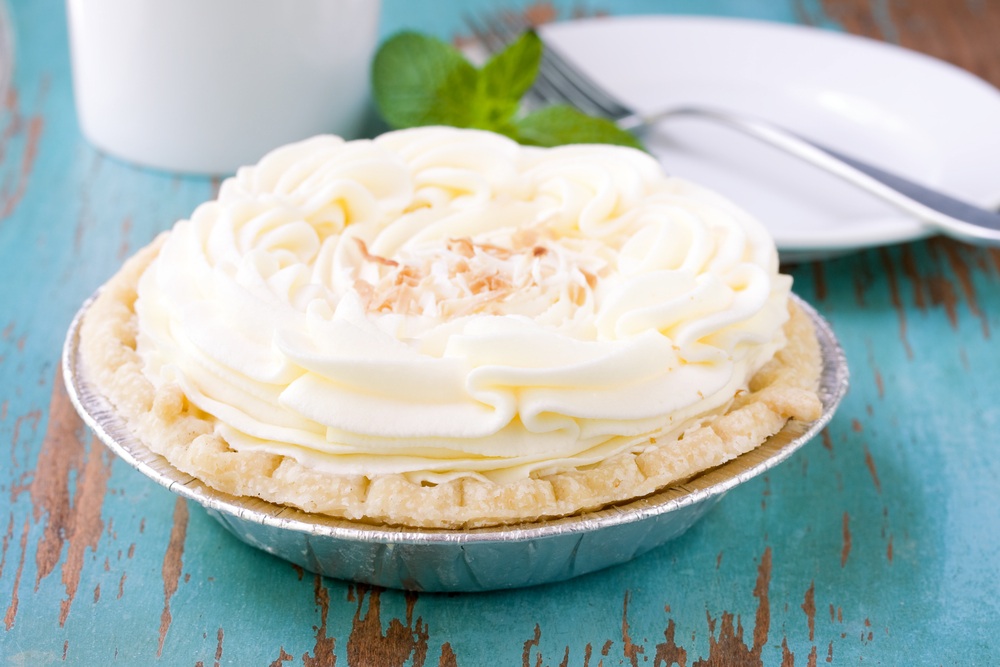 Food: Sugar Cream Pie
Sugar cream pie is made of layers of butter, vanilla-flavored cream and maple or brown sugar. Hoosiers told us that the recipe came about when apples and other fruits were not in season. Sugar cream pie is also called Indiana cream pie.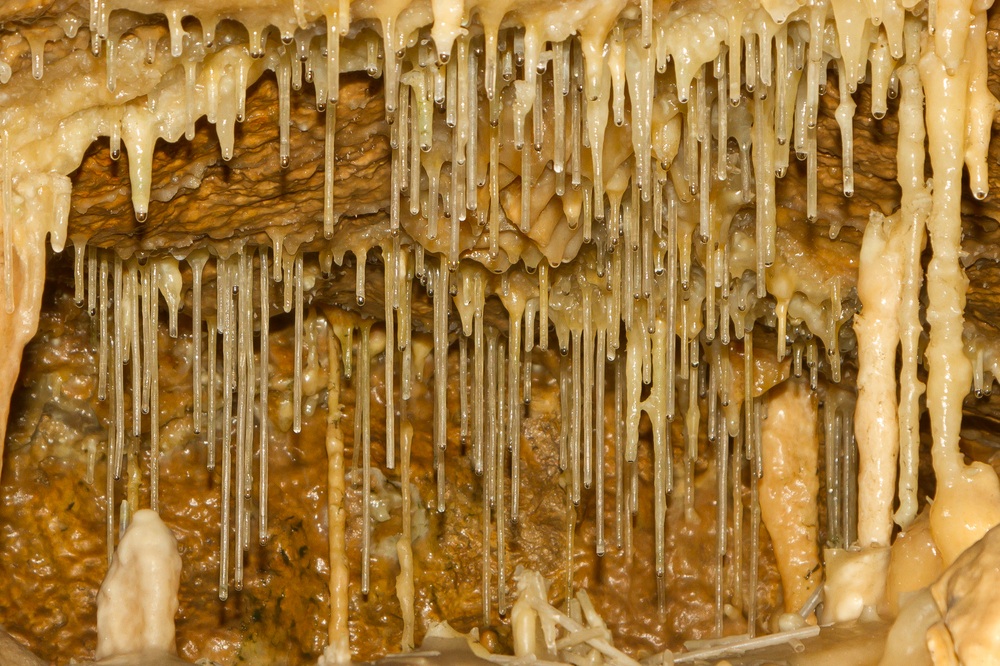 Cave Formation: Soda Straw
Cave formations called "soda straws" are formed with the help of water seeping through cave's roofs. Made of calcite (the type of mineral), these straws are the most fragile cave formations.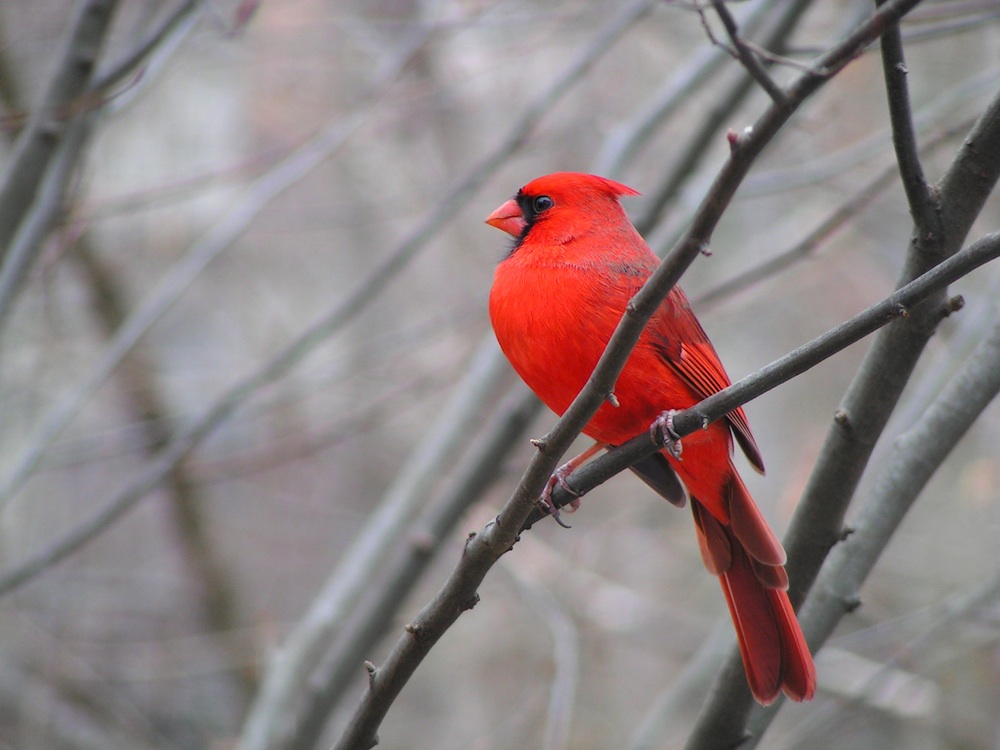 Animal: Cardinal
The cardinal is Indiana's state bird. The male cardinal has a beautiful red color, while the female is browner with reddish wings. We saw many cardinals along roadsides when we were scooting through Indiana.
---
Indiana City Word Search
Indiana's state motto is "The Crossroads of America," but it could have easily been called the Crossroads of the World because of so many places named after foreign countries and cities.
Brazil, Rome, and Scotland are a few examples. We visited Brazil, a city in Indiana named after Brazil, the largest country in Latin America. As a symbol of friendship, the country of Brazil presented the city of Brazil, IN a replica of its famous statue called Chafariz dos Contos, or the Fountain of the Tales. See if you can find Brazil along with other famously named Indiana towns in our word search.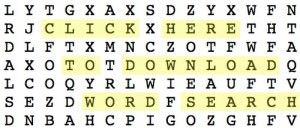 Click on the image above to open the word search!
SHARE THIS: