Explore Virginia, the Old Dominion State
Hi friend,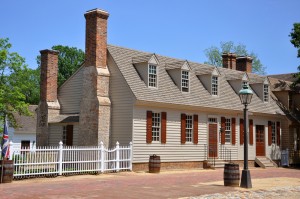 Sam and I had so much fun in Virginia. We couldn't fit all of our adventures in our travel journal, so I'm glad you came to visit us online.
We already told you about the Neptune Festival and how people fill the boardwalk in Virginia Beach every year to play games and raise money for local causes. We also wrote about the Virginia countryside, toured the Pentagon and explored Colonial Williamsburg. We shared a lot of fun stuff in our journal, but we didn't have a chance to tell you about our friend Monica.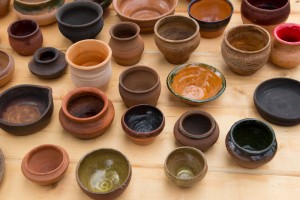 Monica lives in Alexandria, which is the city where we toured the Torpedo Factory Art Center. Monica's dad is an artist. He works in the art center and Monica's mom works for the US Department of Defense. Because the city is so close to the nation's capital – Washington, D. C. – a lot of the people who live in Alexandria work for the US government.
We met Monica at Scope Gallery where her dad was working on a piece of ceramic art. Monica saw us taking pictures and asked us if we wanted to make something. "We have plenty of clay," she said. We spent the afternoon in the gallery. Making plates and bowls is tricky! It's hard to make the edges flat and smooth, but so much fun to press patterns and shapes into the clay. When we were finished, Monica's dad put our pieces into a big oven called a kiln. "The fire hardens the clay," he said. "Your art will be ready tomorrow."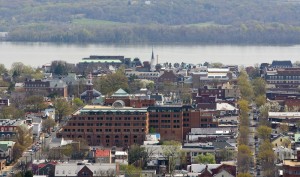 Monica then invited us over for dinner. She and her parents live in a part of Alexandria called the Berg. The building they live in was built more than 50 years ago! When we sat down to eat, we told Monica and her parents about the gingerbread recipe we learned from our visit to Lively. Monica got so excited. "We have another Virginia recipe for you," she said.
Look below for the Activity section to learn the recipe Monica shared with us. It was delicious! Keep exploring the Old Dominion state (that's Virginia's nickname) – by scrolling through our Photos and Favorites.
Have fun,
Sofia and Sam
---
Sam's Favorites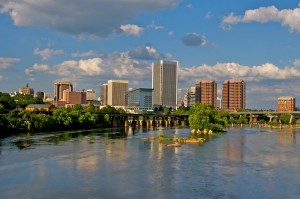 City: Richmond
Richmond was founded in 1737 and became the capital of Virginia in 1780. We visited historical monuments and learned all about the Civil War and the world's first successful electric trolley system created in Richmond.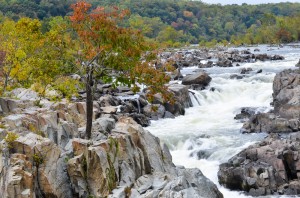 National Landmark: Great Falls Park
Great Falls Park is located on the banks of the Potomac River, a few miles from Washington, D.C., the nation's capital. We hiked along the park trails and saw 20-foot waterfalls. We also spotted foxes, chipmunks, and white-tailed deer.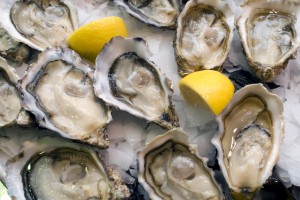 Food: Oysters
Virginia is one of the nation's largest seafood producers. Virginia oysters are known for their sweet, salty flavor. Some people don't like the oyster's slippery texture, but I love it!
Sofia's Favorites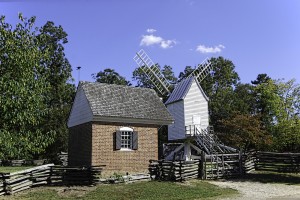 City: Williamsburg
Williamsburg is one of the oldest cities in the nation. It was fun to visit the Colonial Williamsburg museum and see historical landmarks like the Robertson Windmill. The windmill was created in the early 1700s to grind grain.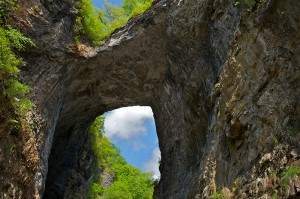 National Landmark: Natural Bridge
The Natural Bridge, in Rockbridge Country, was created thousands of years ago when a cavern collapsed. The cavern's walls fell away, leaving the structure of an arch. I liked walking under the bridge's arch, which is more than 200 feet high.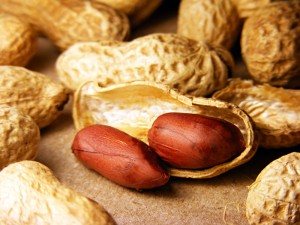 Food: Peanuts
The first peanuts produced in the USA were grown in Virginia. Today the state is still known for its peanut industry. I tried plain and roasted peanuts at a local farmers market.
---
Apple Tansey Recipe
Virginia is known for its many apple orchards and delicious apples. Apple Tansey is a traditional dish that was popular among colonial Virginians, the first English settlers of Virginia. The recipe has been passed down through generations and is still a Virginia favorite today. Follow the directions and make this Virginia classic for yourself!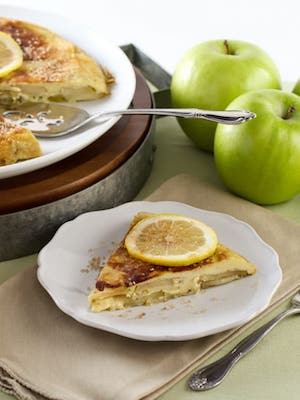 Ingredients
2 large apples *
2 tbsp unsalted butter
4 eggs
2 tbsp heavy whipping cream
¼ cup flour
½ cup sugar
¼ tsp nutmeg
1 tsp vanilla
1 lemon
Instructions
Core the apples and cut them into thin round slices.
In a skillet, melt the butter over medium heat.
Add the apple slices to the skillet and fry them evenly on both sides until their edges begin to brown.
In a bowl, use a whisk to beat the eggs together with the cream, flour, nutmeg, vanilla and sugar.
Pour the egg mixture over the apples.
Cook in the skillet for about 15 minutes over medium heat.
Using a spatula, flip the tansey over like an omelet. Cook for another five minutes so that both the bottom and top are brown.
Transfer the tansey to a large, flat plate.
Cut the lemon in half and squeeze lemon juice over the apple tansey.
Serve warm and enjoy!
Notes
* Although any type of apple can be used to make apple tansey, the recipe traditionally calls for Newtown Pippin apples because these apples were common in colonial Virginia. They are firm, light green apples with a very tart taste. Jonagolds and Granny Smith apples are also tart and firm and make great Newtown Pippin substitutes.
Fun Fact: Before the 1800s, rosewater was a popular ingredient found in many recipes. Today, vanilla has become more common and has replaced rosewater in most recipes. Both rosewater and vanilla taste great when used in apple tansey!
---
SHARE THIS: