Welcome to Colorado, the Centennial State
Hi,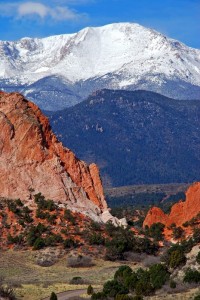 Sam and I had so many amazing adventures in Colorado. From skiing in Aspen to hiking in the Rocky Mountains, we spent a lot of time outdoors. Sam was excited to ride the old steam train. I enjoyed guessing rock shapes in the Garden of the Gods Park in Colorado Springs.
"Let's explore more of Colorado Springs," suggested Sam. It's Colorado's second largest city after Denver. I am curious to see Colorado Springs from the top of Pikes Peak.
Pikes Peak is one of Colorado's many "fourteeners" (mountains rising higher than 14,000 feet). Named after American general and explorer Zebulon Pike, Pikes Peak attracts thousands of climbers each year.
"We could drive, hike or take a train to the summit of Pikes Peak," I said, looking at our GPS. "What do you want to do, Sam?"
But Sam wasn't listening. "Look up!" he screamed, pointing at a rainbow-colored hot air balloon floating in the air. I raised my eyes and saw dozens of beautiful balloons dotting the sky. From that moment on I knew what we'd be doing next.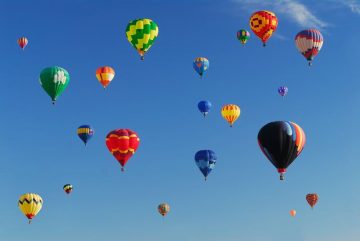 Colorado Springs was holding their annual balloon festival, called the Colorado Balloon Classic. We rushed to the field where balloons were taking off to see if we could get into one. That's how we met our new friend Bert.
Bert is a balloonist, which means he has a pilot's license that's required to fly hot air balloons. He told us that the Colorado Balloon Classic has been taking place in Colorado Springs since 1977.
There were more than 60 balloons in the sky, ranging anywhere from 500 to 1,000 feet off the ground. Bert was about to take off in his balloon, which was shaped like a piglet and was called Ham-let. It was really funny!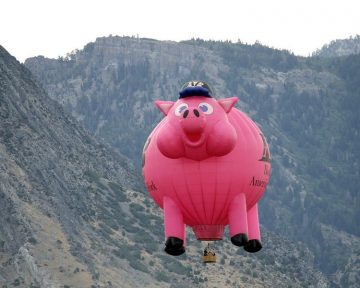 "You know that the highest a hot air balloon has ever flown is more than 60,000 feet," said Bert knowingly, raising his arm as high as it could go. "But I don't let my piglet fly that high!"
We laughed really hard at this and cheered loudly for Bert's balloon as it floated above us. Then we got to take a ride in a bright orange hot air balloon and soared high enough to get a birds-eye view of one of our favorite ski resorts, the Arapahoe Basin. It has some of Colorado's longest and steepest ski runs.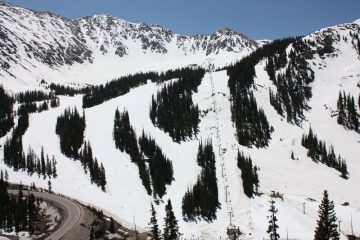 When the Balloon Classic was over, Bert invited us to have dinner at his dude ranch with his wife and sons! There are dude ranches all over Colorado where people can stay and participate in daily chores like herding cattle or gathering fresh eggs.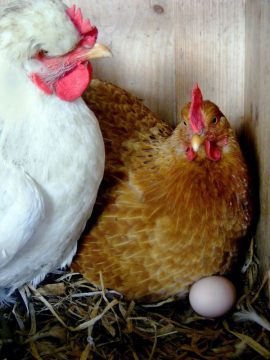 Sam and I decided to help gather the eggs for dinner. Sam was afraid the chickens would peck him, which I thought was hilarious, so he did a funny dance to try and distract the hens. In the meantime, I carefully took the eggs from the straw nests.
Then Bert's wife Lily made us all Denver sandwiches for dinner. Scroll down to learn the recipe.
Colorado was such a fun adventure. We can't wait to come back and work more on our skiing tricks! Scroll down to see our snapshot of the Rocky Mountain Elk and don't forget to check out our favorites.
Your friends,
Sofia and Sam
---
Sam's Favorites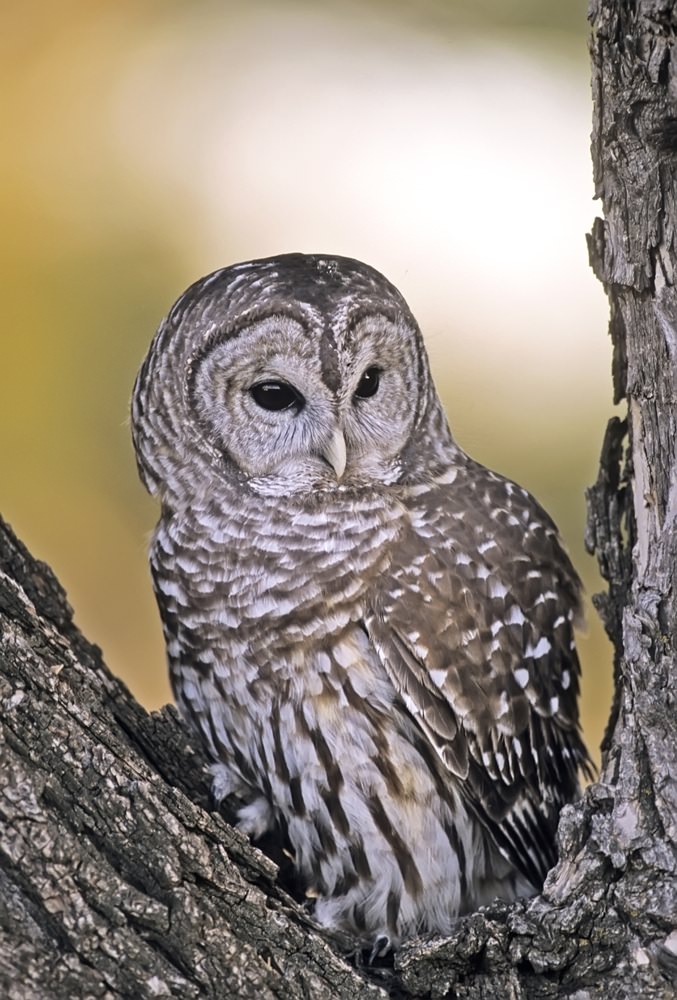 Animal: Barred Owl
Barred owls can be found in the Colorado State Forrest. They have 3 eyelids in each eye. The upper lid is for blinking, the lower lid is for sleeping and the third lid is for keeping the eye clean and healthy. It's hard to win a staring contest with an owl!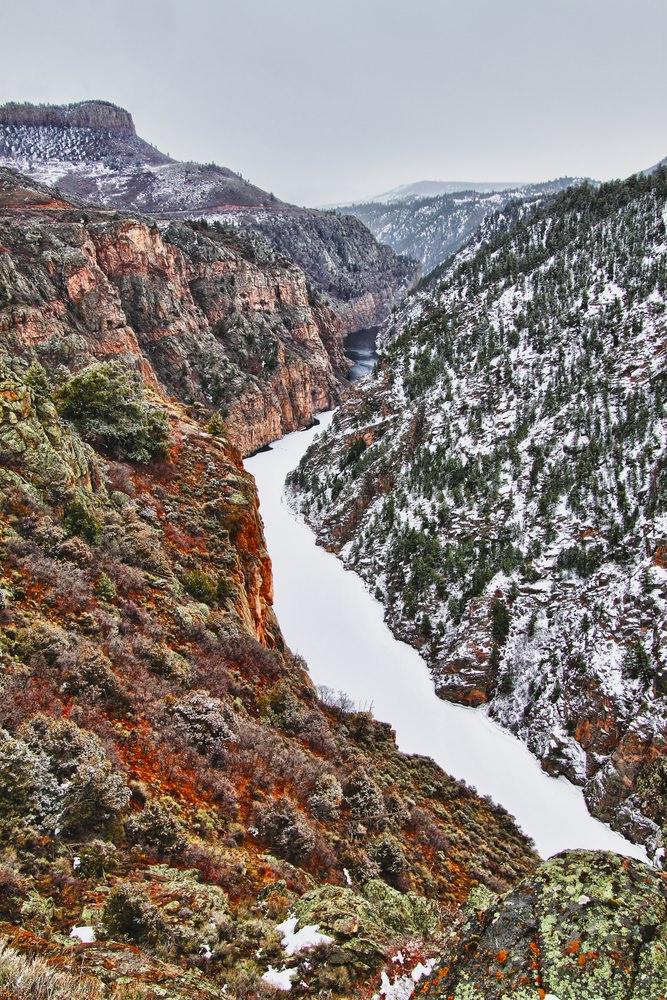 Natural Landmark:
Black Canyon of the Gunnison
Black Canyon of the Gunnison is my favorite national park in Colorado. This mysterious canyon is narrow and deep, which makes it challenging to hike. The canyon is also known for Precambrian-age rocks – rocks that date back to the formation of Earth.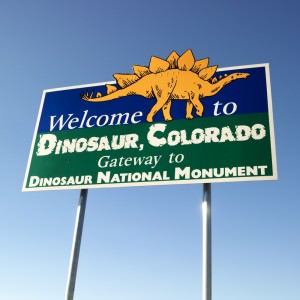 Town: Dinosaur
The streets in Dinosaur are appropriately named after dinosaurs, including Brontosaurus Boulevard, Stegosaurus Freeway, Triceratops Terrace, Cletisaurus Circle, Tyrannosaurus Trail and Antrodemus Alley.
Sofia's Favorites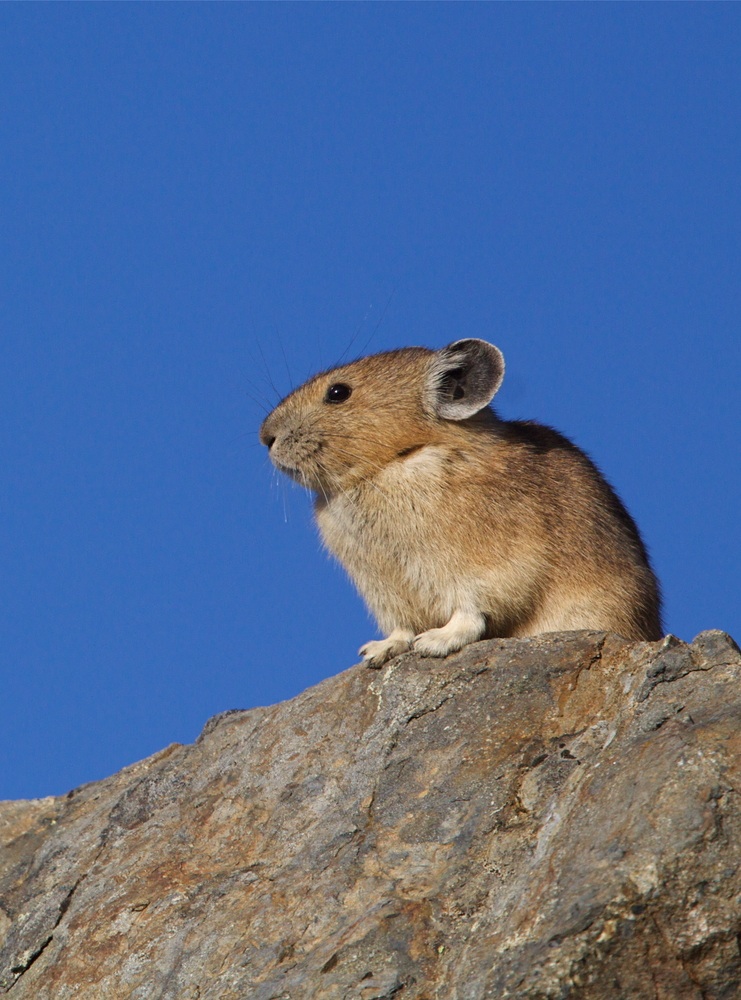 Animal: Pika
Pikas are tiny mammals that live in the Rocky Mountains areas of Colorado. Related to rabbits and hares, pikas are about the size of a potato. Pikas are also called "whistling hares" because they make loud sounds to keep predators away.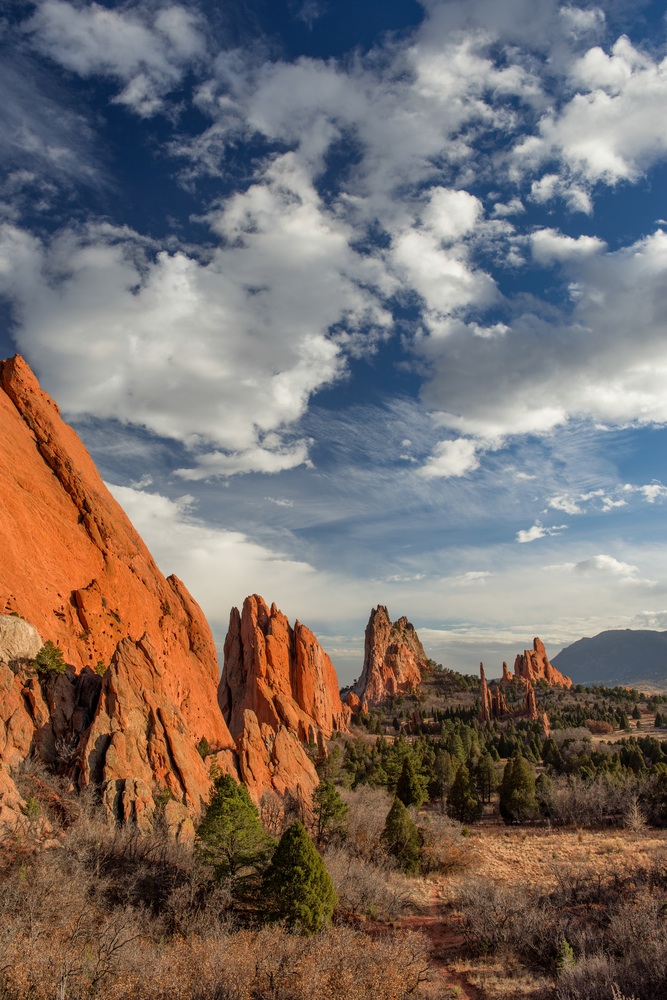 Natural Landmark:
Garden of the Gods
The rock formations at the Garden of the Gods Park are amazing. One of my favorite formations was the Cathedral Spires. Because of the unique and challenging shapes of these rocks, this is a popular spot for rock climbing.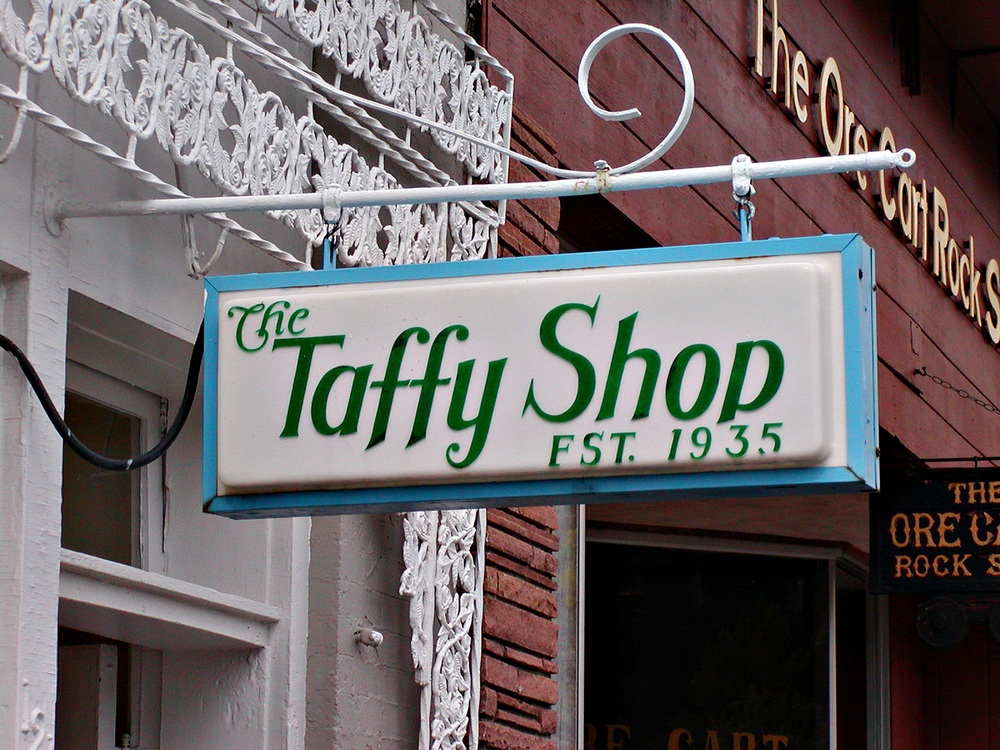 Town: Estes
Estes is a small town in Colorado of no more than 6,000 people. The Rocky Mountain National Park's headquarters is located here, along with the delicious Taffy Shop, which has been making taffy since 1935.
---
Classic Denver Sandwich Recipe
Eggs and bell peppers make Denver sandwiches special. The presence of eggs, however, doesn't mean you can have these sandwiches only for breakfast. People in Colorado won't shy away from eating Denver sandwiches for breakfast, lunch or dinner.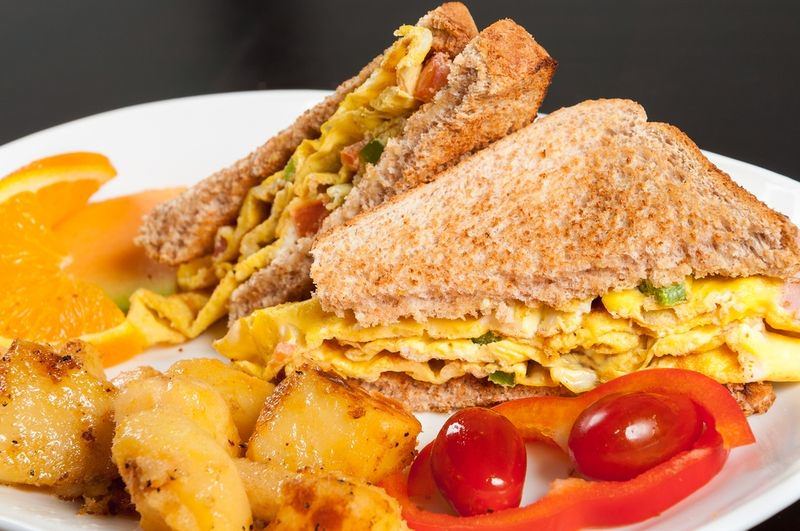 Ingredients
2 tbsp butter
¼ cup of green bell pepper, diced
¼ cup of onion, diced
½ cup of ham steak, cubed
4 eggs, lightly beaten
Salt and pepper
½ cup of cheddar jack cheese, shredded
4 slices of toast, buttered*
Instructions
Sprinkle the cheese on top of your toast. Place the toast in a toaster oven. Don?t press the toast button until you begin cooking your omelet.
Melt the butter in a large nonstick skillet over medium-high heat. Add the ham and cook for 4 minutes, stirring frequently.
Add the onions and peppers to the skillet and cook for another 3-4 minutes, continuing to stir.
Start toasting your bread to have it ready at approximately the same time as your omelet.
Pour the eggs on top of your ham, onion and bell pepper mixture. Salt and pepper to taste. Cook the omelet until your eggs turn light brown, then use a spatula to gently cut the eggs in half down the middle. Carefully flip over each half and cook until the omelet is light brown on the other side. Remove your omelet halves from the pan.
Remove your toast from the toaster oven.
Place the omelet between the two slices of your cheesy toast. Enjoy!
Notes
*You can use any type of bread you like, including sourdough, whole wheat, rye and ciabatta.
SHARE THIS: