Welcome to Washington, the Evergreen State
Hi friends,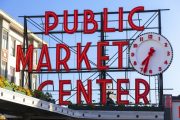 There was so much to explore in Washington! Sofia and I loved walking through bustling Pike Place Market and going to the top of the Space Needle in Seattle. We also liked exploring different parks in Washington. We haven't told you yet about our visit to the Hoh Rain Forest in Olympic National Park.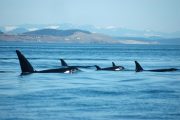 In Seattle, we hopped on a ferry to get to Olympic National Park. We couldn't wait to cross the Puget Sound and were hoping we would see some wildlife. About halfway there, we were excited to see some orca whales!
"We don't see them regularly. You got lucky!" said a girl next to us. We learned that her name was Julia and her mother, Nancy, was a forest ranger in Olympic National Park. "Come on!" she said when the ferry docked. "My mom is picking me up here and I can take you to my favorite part of the park."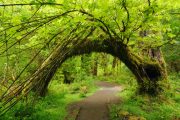 Julia and Nancy drove us to the Hoh Rain Forest. It felt like we were traveling deep into a jungle. "This is one of the last temperate rain forests in the world," Nancy told us as we got out of the truck. "The word "temperate" means that it never gets very cold or hot here."
Luckily, it wasn't raining that day so we took a short hike on a trail near the visitor's center and saw many epiphytes. "Epiphytes," Nancy told us, "are plants that grow on other plants. They are called mosses, ferns and lichens."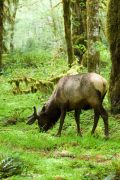 By then, Sofia and I were a little tired. It had been a long, fun-filled day. Julia and Nancy said we could stay the night with their family. After dinner, we saw an elk by their house!
Scroll down to see more from our adventure in the Evergreen State!
See you next time,
Sam and Sofia
---
Sam's Favorites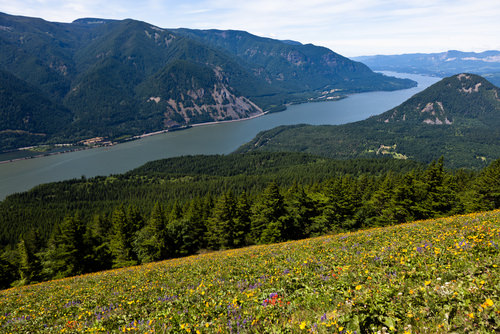 Activity: Hiking
The hike up Dog Mountain was steep, but the views from the top were worth it! Sofia and I could see Mount St. Helens, Mount Hood and a rocky valley called the Columbia River Gorge.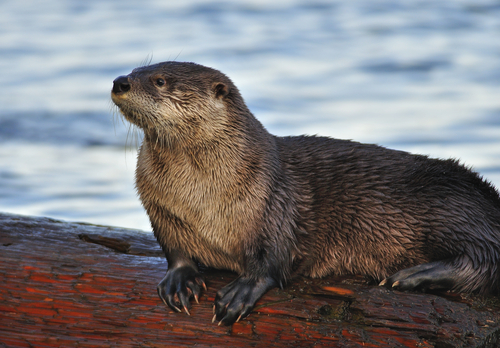 Animal: River Otter
At the Nisqually National Wildlife Refuge, an hour away from Seattle, I saw an otter swimming in the river. Unlike sea otters, I learned that river otters live in their dens by the shore and spend most of their time on land.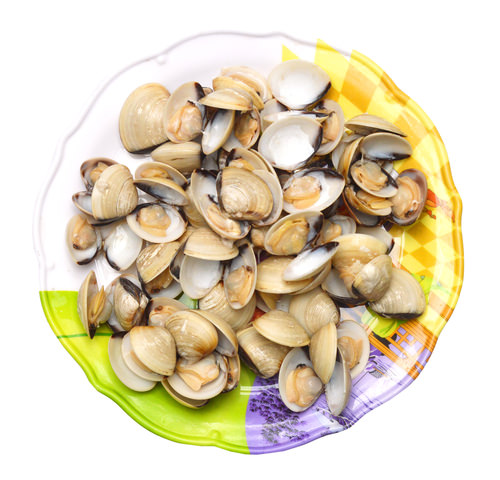 Food: Steamed Clams
At Pike Place Market in Seattle, Sofia and I found a food stand selling fresh steamed clams. I ate mine with butter sauce and garlic. Seattle sits right on Puget Sound, which has some of the best clams in the world.
Sofia's Favorites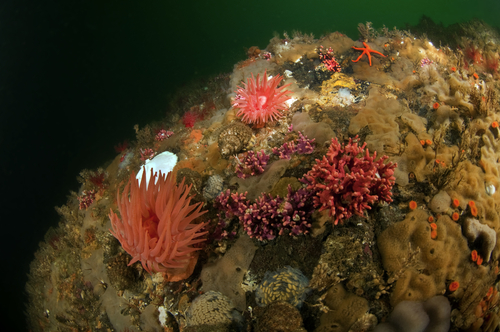 Activity: Snorkeling
From Bellingham, Sam and I rode a ferry to Orcas Island in the San Juan Archipelago. There we rented wetsuits and went snorkeling. We saw colorful starfish, corals and sea urchins!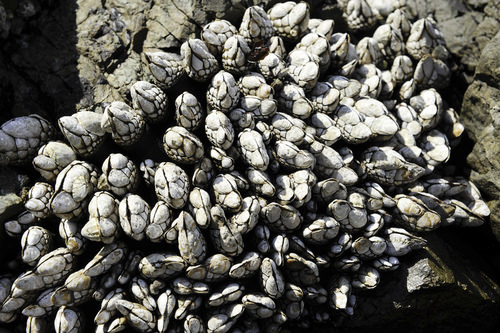 Animals: Barnacles
Barnacles are a type of shellfish. There were hundreds of barnacles stuck to the rocks on San Juan Island. Sam and I waited for the tide to come in and watched the barnacles open to get their food from the ocean waves.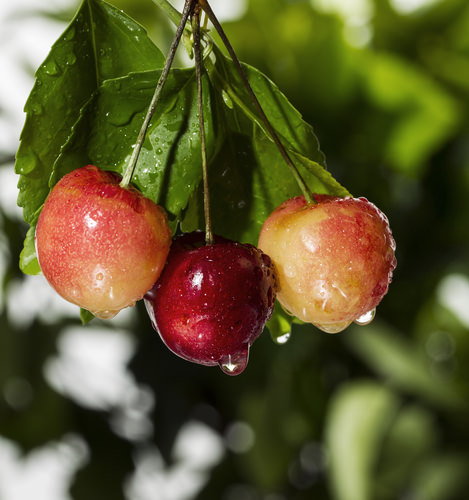 Food: Rainier Cherries
Rainier cherries were first grown in 1952 when researchers at Washington State University mixed together the pollen of two types of cherries. The new cherries were extra sweet and firm. Researchers named the cherries after Mount Rainier.
---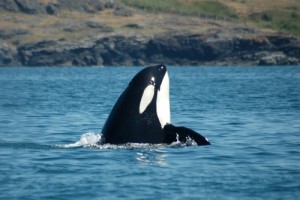 Whale Science
Washington coast is home to many marine mammals, such as whales, sea lions and sea otters. The ocean here is cold! Water temperatures can range from about 45 degrees to 55 degrees Fahrenheit throughout the year. How do these ocean animals stay warm enough to live full-time in such cold water? Find out by doing this fun experiment.
Materials
2 large re-sealable plastic bags
2-3 cups shortening
1 large bowl of water filled with ice
Instructions
1. Scoop the 2-3 cups of shortening into one plastic bag. Set aside.
2. Put one hand into the bowl of ice water for a second. Feel how cold it is! Take your hand out.
3. Put the same hand into the second plastic bag. Keep the hand in the plastic bag and place it into the first bag with shortening. This will create a "glove" around your hand.
4. Put this "gloved" hand into the ice water. Can you feel any cold?
What's Happening
Marine animals stay insulated and toasty in the ocean thanks to blubber. Blubber is a type of fat that completely covers the animals' bodies, except for fins, flippers and flukes. Blubber is located right under the skin of marine animals. In the experiment, the shortening represents blubber and ice water represents the Pacific Ocean. When you dip your "gloved" hand into the icy water, you can't feel the cold because of the shortening's (the blubber's) protection.
---
SHARE THIS: