Explore Hawaii, the Aloha State
Aloha,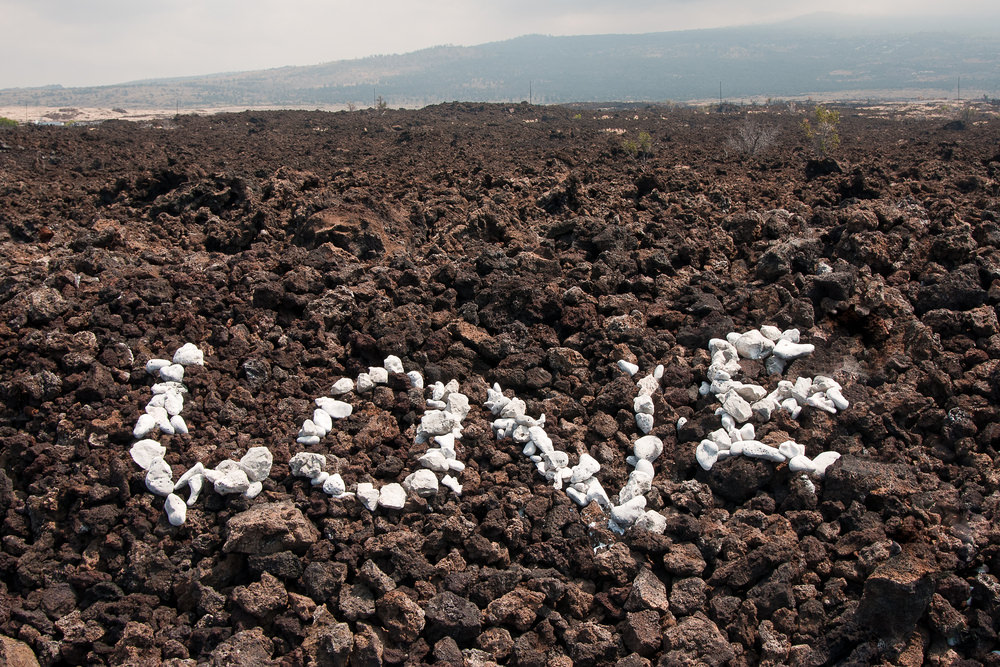 We visited so many great places in Hawaii that there was not enough space in the journal to tell you about all of them. Did you enjoy learning about volcanoes in Hawaii? After visiting Kilauea Volcano, Sam wanted to explore more lava fields so we decided to drive around the Big Island.
In some parts of the island, we kept seeing white corals scattered around the black lava. We slowed down to take a better look and saw that corals were arranged in careful patterns, spelling out entire phrases. It was so unusual! We learned that locals and tourists created this tradition many years ago to simply send someone a message of love or friendship with the help of white corals.
Further along the coast, we noticed a sign for Puuhonua o Honaunau National Historic Park. We decided to stop there. Located on the Kona Coast, this park shows what Hawaii used to be like hundreds of years ago.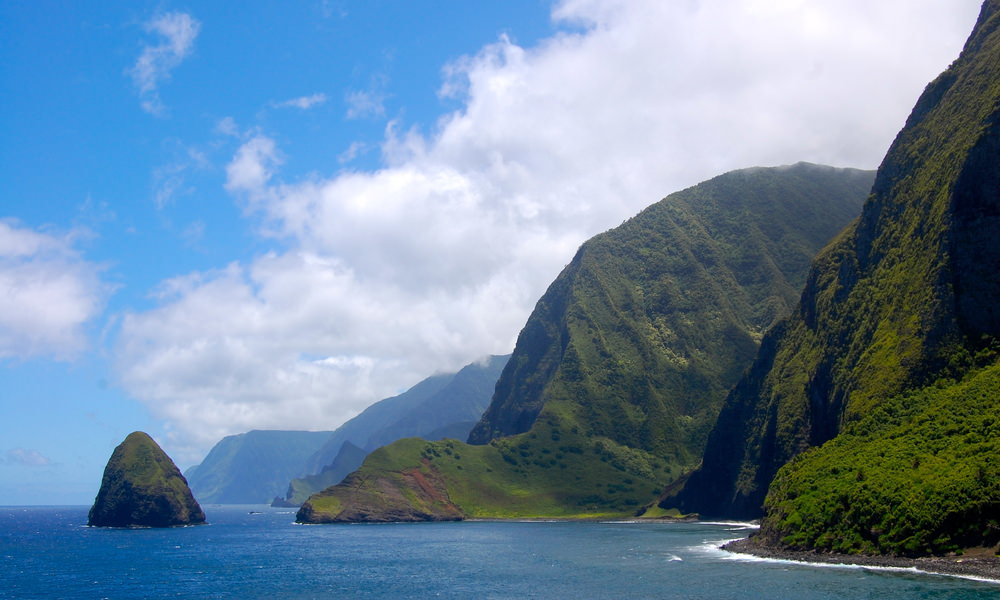 Some of the most important park features include the ruins of royal residences and a place of refuge called puuhonua. Back in the old days, defeated warriors and people who broke laws sought refuge behind a tall wall in the puuhonua because only there they could be pardoned and then return to their normal life. We took pictures of the wooden carved images – symbolic guards of the refuge on the beautiful black lava coast.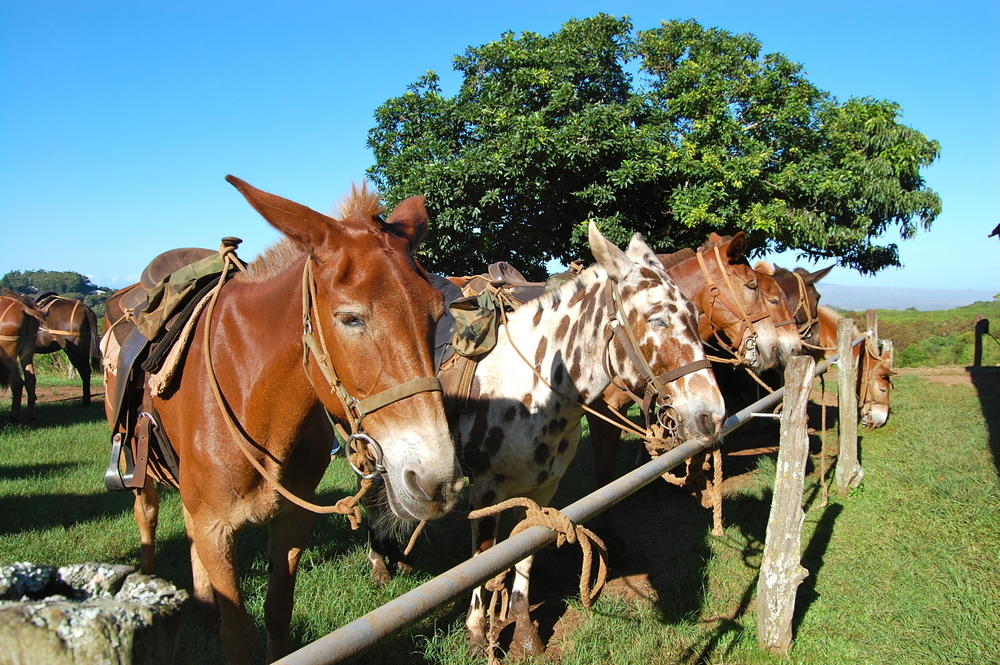 After the Big Island, we flew to Molokai. It's one of the less visited Hawaiian Islands because it is very quiet and rural. We couldn't wait to get there, though, because Molokai is home to the world's highest sea cliffs! The green rugged cliffs, or "pali" in Hawaiian, drop more than 3,000 feet into the Pacific Ocean.
We heard one of the best ways to visit the cliffs is by riding mules! We did a three-mile trek through the park. With beautiful views all around, it was a scary at first, but the mules did a great job of taking care of us.
Hawaii is such a special place. Keep scrolling through our Photos, Favorites, and Activities sections to continue the journey!
Your friends,
Sofia and Sam
---
Sam's Favorites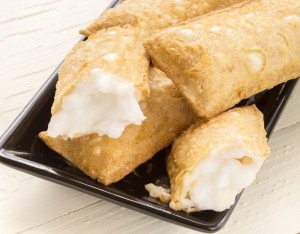 Dessert: Haupia
At one of the luaus, I tried a Hawaiian coconut pudding called "haupia." It was really good! Made of coconut milk and sugar, haupia looks like cream custard and is often used as a filling or topping for different cakes.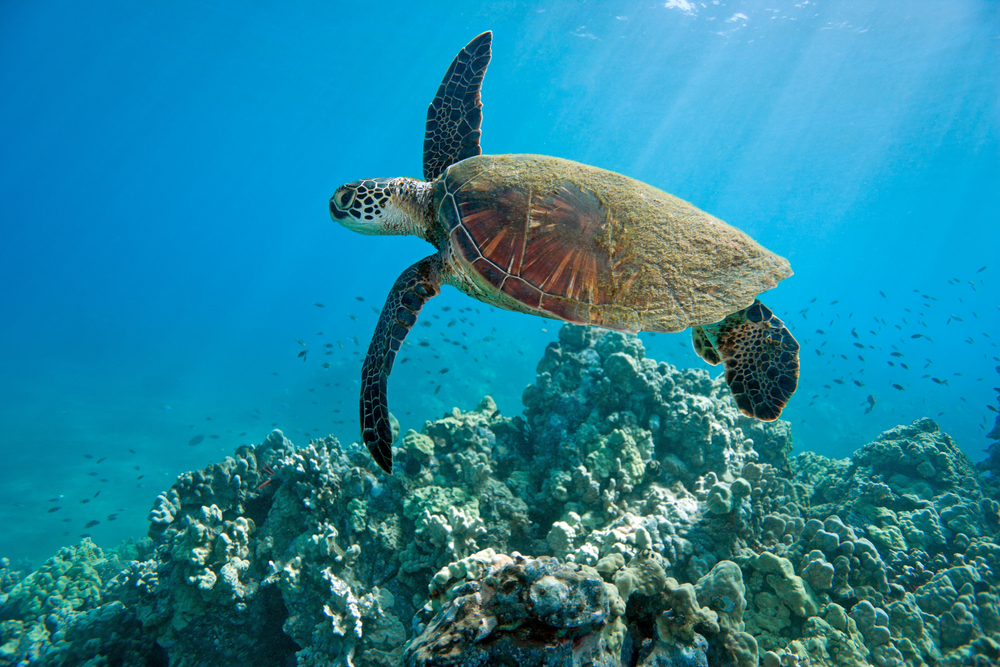 Animal: Green Sea Turtle
We saw green sea turtles in many parts of Hawaii. They get their name from the green color of their skin. Weighing up to 700 pounds, they are huge reptiles! Like other sea turtles, green turtles cannot pull their heads into their shells.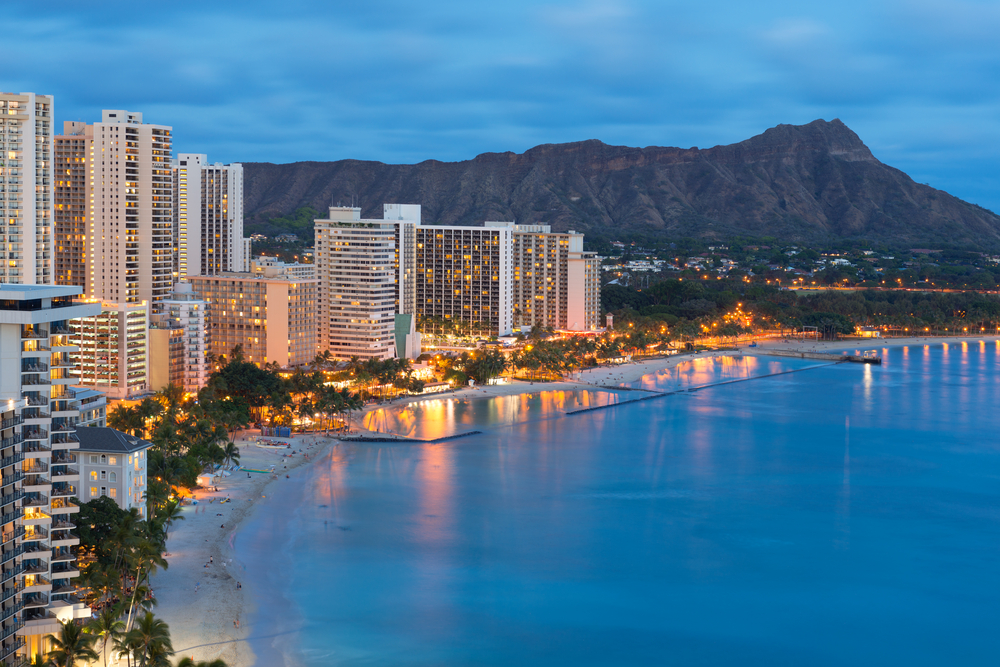 City: Honolulu
The capital of Hawaii, Honolulu, is a great city! I loved spending time in Waikiki neighborhood, which is most famous for Waikiki Beach. Lined by skyscrapers and palm trees, the beach is packed with tourists from all over the world.
Sofia's Favorites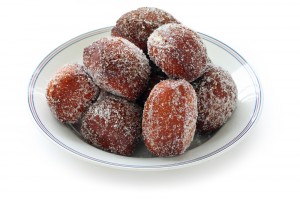 Dessert: Malasadas
Malasadas are similar in taste to doughnuts, but they don't have holes in the middle. A dessert of Portuguese origin, malasadas are sometimes made with different fillings. My favorite malasada had a guava filling.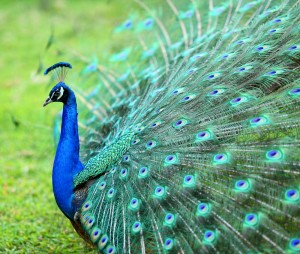 Animal: Peacock
I loved watching beautiful peacocks strolling in parks and gardens on Maui. Did you know that only male birds (peacocks) have fancy blue-and-green tails? Female birds, or peahens, are usually brown or gray, with short tails.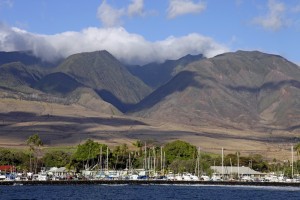 City: Lahaina
Lahaina is a historical seaport city on the island of Maui. A former capital of Hawaii, Lahaina today is a popular spot to go on historic excursions and whale watching tours. Whales are a common sight off the Lahaina coast every winter and spring.
---
Craft: Sunset in a Bottle
Hawaii is known for its remarkably colorful sunsets and sunrises. Visitors never get tired of taking pictures of Hawaiian skies that look as if they were painted in different shades of yellow, orange, purple and red. Following the steps below, learn what makes the Hawaiian sunsets and sunrises colorful.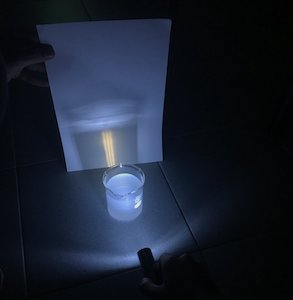 Ingredients
1 two-liter plastic bottle with a cap
Water
1 cup whole milk
Flashlight
Teaspoon
Instructions
Fill the bottle ¾ of the way with water.
Add 1 tsp of milk into the water.
Screw the cap on tightly and shake the bottle.
Find a dark room for the next part of the experiment.
Shine the flashlight at the bottle, holding the flashlight at a 90-degree angle.
The water will now look blue.
Slowly add more milk until the color blue scatters throughout the liquid.
Add the remaining milk to the liquid, continuing to shine the flashlight at the bottle.
Watch the liquid turn an orange-red color just like a sunset or sunrise in Hawaii.
Notes
Sunlight is made up of many different colors that we can't see. When sunlight shines through the atmosphere, it bounces off the different gases that make up the atmosphere and scatters around. This phenomenon is called scattering. Blue tends to scatter more than other colors, which is why the sky usually looks blue during the day. During sunsets and sunrises, however, the sun shines from a different angle, colliding with a different layer of the atmosphere. This makes other colors, such as orange and red, become visible to the eye.
A similar process happens during this experiment. When you shine light through the water bottle, the color blue begins to scatter around. As you add more milk to the water, the light traveling through a thicker liquid reveals different shades of orange and red.
SHARE THIS: