Amy Norman on Growing Up in England!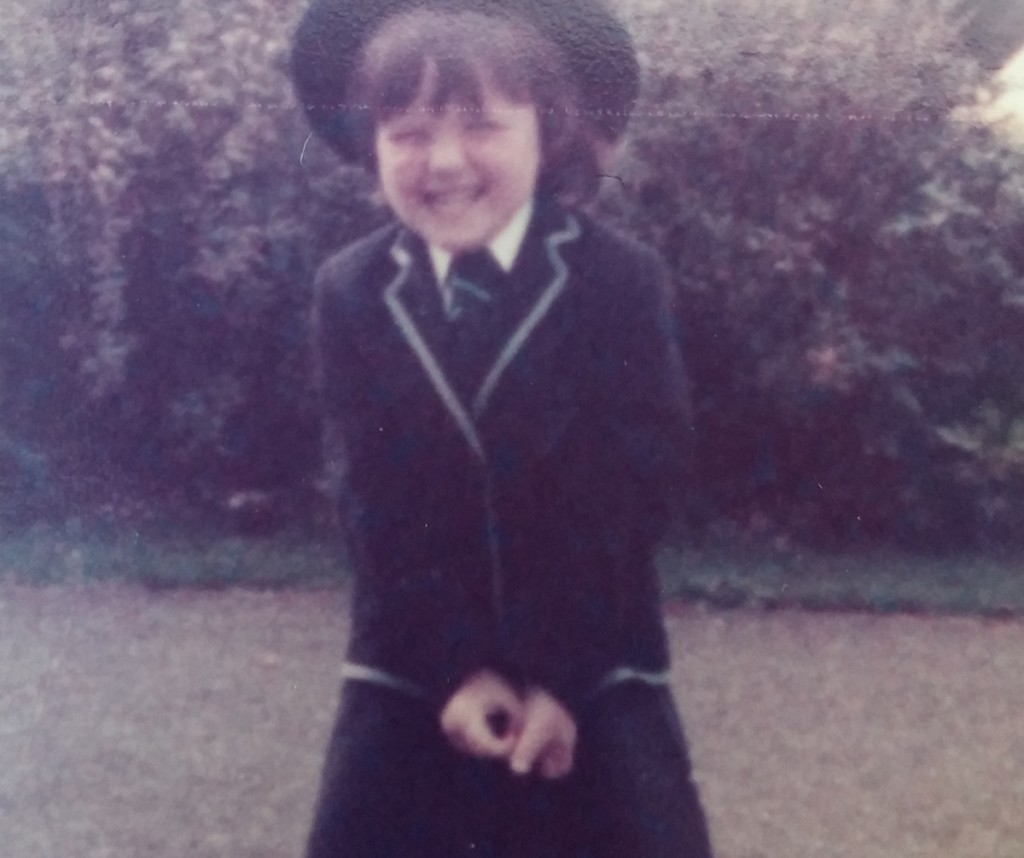 As you may have heard, Little Passports was founded by two moms back in 2009. I'm Amy Norman, and I'm one of those moms, along with my best friend and partner, Stella Ma. Both Stella and I have international backgrounds; I grew up moving every 3 years between England and the US, and Stella grew up in a Chinese-American household in the melting pot of Oakland, CA.Those experiences were important to us, and we wanted to share that curiosity about world cultures with our kids and the larger community.
That's why I was especially excited when Little Passports launched in the UK last fall. Some of my fondest memories are of my childhood in England, and it's a place that's close to my heart. Let's take a moment to walk down memory lane!
During our first year living in England, my family and I took a holiday to the Isle of Wight. Take a moment to find it on your Little Passports World Map.  Here I am, sitting in one of my favorite dresses, with my dad and younger sister. I love this photo because I am eating yummy crisps (potato chips),  the first of many items that I would learn to translate over the years.
While living in Winchester, I went to school in a uniform every day. I even had to wear a tie, which I quickly learned to tie myself at the age of 3 (even I'm still impressed by that)!  We also had a uniform for gym class including plimsolls (a specific type of sneaker) which I am wearing in the photo below.  At this school I also met my first true best friend, who I am still friends with today.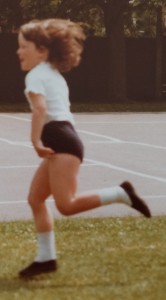 In the photo below, I am at my  Grandfather's allotment in London.  An allotment is a plot of land given to an individual for personal gardening and growing food.  I remember running through the allotment picking blackberries.  I also remember meeting many of my Grandfather's friends and sharing food they had all grown. They would often use this fresh food in their Sunday roast dinner.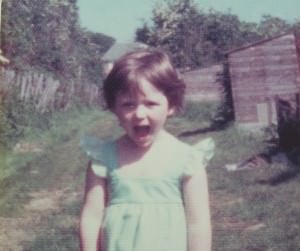 I was just about settled into my new life in Winchester. I had the start of a proper English accent, went to a great school, loved eating crisps with my friends… and then… it was time to move to America!  Although my time there was short, the memories are everlasting!
Thank you to all you globetrotters for believing in Little Passports and sharing our passion and curiosity about world cultures. A special shout out to our customers in the UK for making the Little Passports launch there such a success.
Want to know more about the Little Passports Co-Founders? Check out the links below for an inside look:
Meet the Little Passports Co-Founders!
Amy's English Holiday Traditions
SHARE THIS: