Raising Global Citizens in Montreal!
What's it like to be a mom raising global citizens in Montreal, Quebec? We asked guest blogger Amanda Shaw, a writer and mom of three who writes about her kids' adventures in and around Montreal.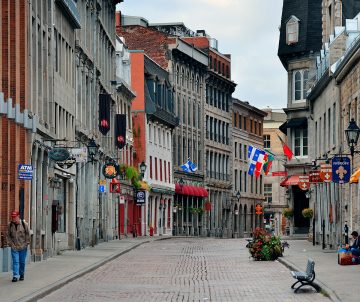 Little Passports: What's it like to raise kids in Montreal? What does a typical day out with the kiddos look like?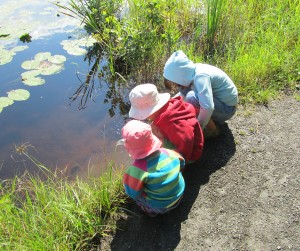 Amanda Shaw: Montreal is an island, and we live just outside of it, across a bridge, on another little island called Ile Perrot. We love our little piece of the country, all while having the attractions of a big, cosmopolitan city close by. A typical day out for us could include a road trip farther west, exploring the rural countryside, or a short trip by train to join up with Montreal's subway system. From there, the choices are endless! Our favorite destinations are the city's giant library, the Biodome, the Museum of Fine Arts, and McGill University's Redpath Museum. We pack a lunch, leave early in the morning for a day in the city, and return in the evening, along with the commuters flooding back to the suburbs. On short winter days, it's a magical experience to ride the train back at night, seeing all the familiar stops from the morning, this time glowing under street lamps.
LP: As a kid's adventure writer, what's been your favorite place to visit in Canada?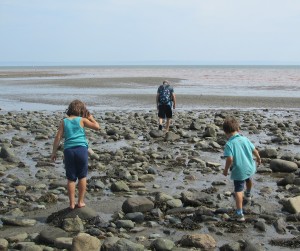 AS: Without hesitation, I'd say New Brunswick! Our family traveled around that beautiful province for two weeks a couple summers ago, and it was our best vacation, full of incredible, hands-on learning experiences. We camped in a different spot every two days, visiting amazing (in the absolute true sense of the word!) provincial parks, participating in a historical reenactment, cooking a meal with the Mi'kmaq people at Metepenagiag, watching a real lumberjack competition – and yes, there was beach time! New Brunswick's natural beauty was matched only by the warmness of its people. We hope to go back soon.
LP: As a mom, how do you encourage your kids to learn about the world and other cultures?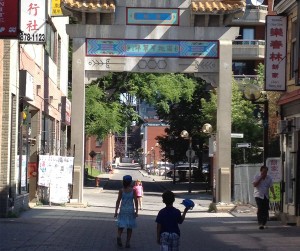 AS: My husband and I are from different sides of the Atlantic, so my kids have always been in contact with different cultures, languages, and religions. All three had passports before they were a year old, and all three have triple citizenship! Our youngest is the only member of the family born in Canada. This is an easy place to expose children to different cultures. Not only is Canada officially bilingual, but Montreal is a very cosmopolitan city. One of our excursions this summer was to the city's Chinatown, and next summer we plan to attend a Scottish festival nearby. Just a trip to one of the city's world-class outdoor markets exposes them to the sights, sounds, and tastes of many backgrounds. We're very lucky to live here – and Little Passports makes it even easier to learn about the world outside our borders.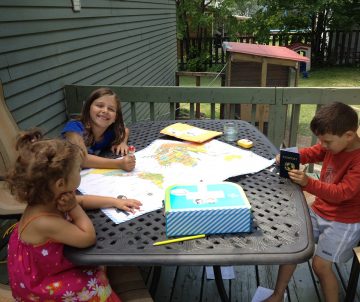 Like this post? Click here to read about an American mom raising two kids in Paris!
SHARE THIS: