New York for Kids!
New York is a giant concrete playground for both kids and adults. While bedtime may get in the way of fully experiencing the "City That Never Sleeps," little ones can take a bite out of the Big Apple with these activities. Check out our 7 favorite destinations to enjoy with the kids!
Central Park
An 843-acre bucolic wonderland, Central Park should be your first stop when you''re traveling with kids. Play on the giant bronze Alice in Wonderland statue, look for butterflies in the Shakespeare Garden or have a picnic on the Great Lawn. A spin on the old-fashioned carousel and a boat ride on the lake are also guaranteed to create fond vacation memories. Be sure to stop by the Swedish Cottage Marionette Theatre for a puppet show that will capture your children''s imaginations.
The Statue of Liberty and Ellis Island
Kids marvel at the size of the Statue of Liberty, which the people of France gifted to the U.S. in 1886. The ferry ride alone is worth the trip. As you cruise away from Battery Park, you can catch excellent views of lower Manhattan. If you want to visit the statue's pedestal or crown (—and who wouldn''t?) be sure to reserve advanced tickets. Your ferry ticket includes access to Ellis Island, where you can teach little ones about what coming to America was once like. More than 12 million immigrants landed on the island between 1892 and 1954.
Bronx Zoo
Venture to another borough with a visit to the Bronx Zoo. The newly transformed Children''s Zoo features a giant anteater, squirrel monkeys, sloths, and the world''s smallest deer species. Other animal highlights include snow leopards, Congo gorillas, and bald eagles. Plan your outing to coincide with the sea lion or penguin feedings, and make time for a show at the 4-D theater or a camel ride in Wild Asia Plaza.
Museums
Kids won''t even notice that they're learning at one of New York''s amazing museums! Check out dinosaur fossils, including a fierce T. rex, at the American Museum of Natural History; see Vincent van Gogh''s The Starry Night and Andy Warhol''s soup cans at the Museum of Modern Art; and discover an ancient Egyptian temple at the Metropolitan Museum of Art, which also provides a special family map. If you venture across the East River, stop by the Brooklyn Children''s Museum, where kids can play in mini shops modeled after ones you would find in the borough and see animals from the neighborhood.
Top of the Rock
Most visitors make the Empire State Building their priority for getting a bird's-eye view of Manhattan, but heading to Rockefeller Center is actually the smartest thing to do. At Top of the Rock, you can take in stunning panoramas that include the iconic Empire State. Buy the Sun & Stars ticket to see the city in all its glory with two trips to the observation deck— (one during the day and one at night). In the winter, go for an ice-skating session at the famous Rockefeller Center rink afterward.
Coney Island
Old-school fun awaits at Coney Island, located on the southwestern edge of Brooklyn facing the Atlantic Ocean. This amusement area features more than 50 rides and attractions. You''ll find everything from an arcade and bumper cars to a circus sideshow and a classic wooden roller coaster. Cool down with a swim at Brighton Beach or a stroll on the boardwalk. All that activity is sure to work up an appetite, and luckily, there''s no shortage of dining options. Perhaps the most well known is Nathan's Famous, home of the annual Fourth of July hot dog-eating contest.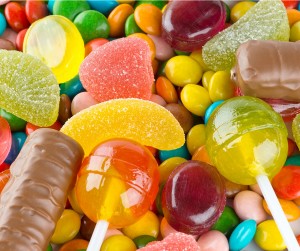 Dylan''s Candy Bar
Started by Dylan Lauren, Ralph Lauren''s daughter, Dylan''s Candy Bar has become an icon among Manhattan confection shops. Made famous by celebrity parents like Madonna, Michelle Obama, and Katie Holmes, the three-story flagship on the Upper East Side features over-the-top candy displays and more than 7,000 treats, including gummy bears, chocolate-covered pretzels, and nostalgic sweets. Stop at the Candy Café and order s''mores or an indulgent dessert like the Breakfast of Champions, a chocolate chip waffle topped with salted caramel ice cream and chocolate-covered marshmallows.
Check out more kid-friendly destinations below!
4 Great European Cities for Families!
SHARE THIS: