Explore World Music with Preschoolers!
Music is a great way to engage children, whether you're just creating a beat on the table or humming a melody. It's also a great way to get the whole family dancing and singing together.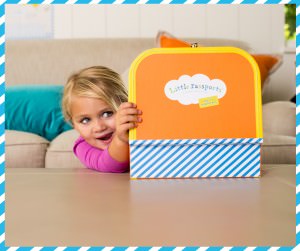 Let's explore the world through music with preschoolers!
The Early Explorers music package includes a 20-page activity booklet that introduces preschoolers to instruments around the world, and includes fun music-themed activities. They'll also receive an 11-song "World Sing-Along" CD with catchy melodies from Putumayo Kids.
Putumayo Kids is known for finding wonderful music from around the world in a variety of languages and styles. So, not only do you get to use those vocal cords, you may learn a new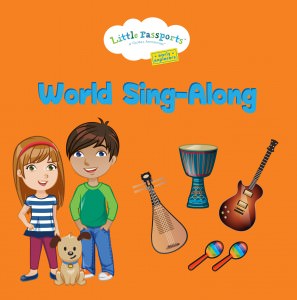 word or two in the process! Here are a few examples of the songs you'll find:
Como Vai?
Hèlio Ziskind
Brazilians know that music is a great way to meet new people, and "Como Vai?," which means "How are you?" in Portuguese, the language spoken in Brazil, is about making new friends.
Click here for lyrics.
Shàng Xué G?
A Little Mandarin
"Shàng Xué G?" is a song in the Chinese Mandarin language about how much fun school can be and how exciting it is to learn new things.
Click here for lyrics.
Putumayo and Little Passports agree that almost everyone loves to sing, especially children. Inspire your own musical world traveler with a subscription to Early Explorers!
Already a subscriber? Your music themed package will arrive in the third month!

About Putumayo Kids:
Celebrated children's record label Putumayo Kids introduces children to other cultures through its best-selling CD collections that entertain, educate and inspire curiosity about the world. The songs are carefully selected and feature child-friendly lyrics and rhythms. Learn more at www.putumayokids.com
SHARE THIS: