Father's Day in Cape Town, South Africa!
Father's Day is a special day around the world. It's not celebrated on the same day in every country but it's always a day to honor fathers and to remind them how much we appreciate and love them. This year, Sam & Sofia are excited to learn about how their friend Baruti will spend Father's Day in his hometown of Cape Town, South Africa!
Baruti has the entire day planned for his dad, filled with activities for the whole family. First, he will wake up early to fix a special breakfast for his father. He will make up a tray with coffee, star ruby grapefruit picked from a tree in the backyard, and of course his father's favorite pancakes with cinnamon and sugar.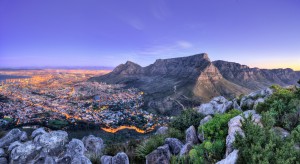 After breakfast, Baruti and his family will head to the Cape Town Science Centre and Observatory, about four miles east of the city proper. Dads get into the Science Centre for free on Father's Day! There are more than 300 exhibits: you can take a peek inside the life-size replica of the Russian-built Soyuz space capsule used by Mark Shuttleworth (the first South African to go into space), lie down on a bed of nails (it doesn't hurt), and take a spin on the human gyroscope.
Silvermine is next on the agenda! It is a protected nature reserve in Cape Town's Table Mountain National Park where they can do some mountain biking, bird watching, and have a braai (that's the Afrikaans word for barbecue, a beloved South African pastime). They will head to one of the picnic areas near the reservoir, build a wood fire, and get ready to grill their South African feast.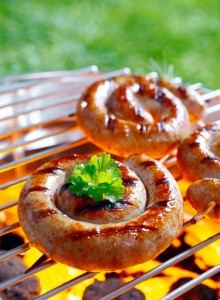 Baruti 's mother is making a two-foot-long boerewors, a traditional sausage made with beef, spices, and herbs, and often mixed with pork or lamb. She uses her own secret recipe, which she refuses to share, except to say that her trick is to include a bit of nutmeg. It sounds tasty (lekker in Afrikaans). Along with the boerewors, they are planning to grill toebroodjies, which are sandwiches made of anything you wish to combine, but always with cheese to hold it all together. Baruti's mother often makes them with ham and tuna, but she says her favorite combination is ripe fig jam and cheese.
At the end of the day, Baruti and his family will relax around the campfire and tell stories, savoring all the fun they had in the Mother City (which is Cape Town's nickname).
You can learn more about the fascinating country of South Africa by subscribing to the Little Passports World Edition. Click here for details!
SHARE THIS: